Find and book accessible Places to Stay
From a hotel in San Francisco to a vacation rental in Riviera Maya, find and book places to stay around the world. You'll find all the detailed accessibility information you need to plan a great, safe, and accessible trip!
All of us have different accessibility needs. This is why we are collecting all the information about accessibility of the places to stay that we offer. You'll know things like the width of the door, the height of the bed, type of shower, or free space next to the bed, before you book your stay.
How to book a Place to Stay
1.
Sign up
Sign up and complete your accessibility profile.
2.
Find & Book
Find the perfect Place to Stay that satisfies your needs and request to book your stay.
3.
Confirmation
We will verify your request with the accommodation.
4.
Pack your bags!
Once your request is accepted, we will contact the hotel to ensure your room.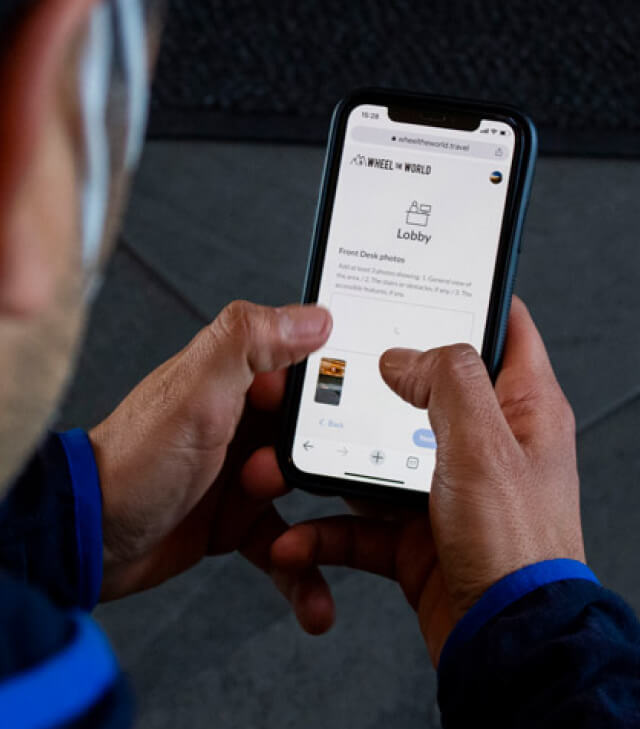 How do we gather accessibility information
Accessibility mapping system
The AMS is our own webapp built to collect accessibility information around the world. We collect more than 200 data points with information relevant to our traveler's needs.
Detailed accessibiliy information
All listed Places to Stay have been mapped with detailed accessibility information such as bed height, door width, type of shower, and more for you to book exactly what you need.
Community building
Our community of WTW Mappers uses the AMS webapp to visit Places to Stay, take measurements, and collect the accessibility data.